Patrice Jr., son of Patrice and Sharon Gumbs, was born on May 7th 1989. While growing up, he spent a lot of his time around a very large and close knit family on both sides of the island. This nourished the development of his love for debate, history, and politics.
Patrice grew up in the neighborhoods of Cay Hill and Mary's Fancy attending St. Dominic Primary and High School. He continued to advanced secondary education in the UK under the International Baccalaureate program at the United World College of the Atlantic where he took a keen interest in International Relations and Peace and Conflict Resolution.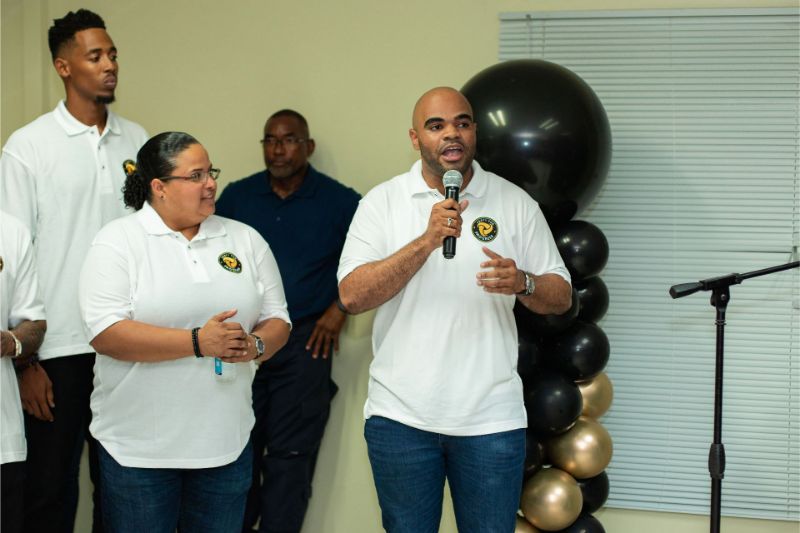 This longstanding passion for politics led him to take up studies at the Université Paris Sorbonne IV and the University of Cape Town before graduating in 2011 with a Bachelors in International & Comparative Politics from the American University of Paris. In 2012 he gained a Masters in Global Development & Political Economy from the University of Leeds.
In 2013 he returned home taking up the position of Senior Policy Advisor in the Department of Foreign Relations. In this field, he corresponds and maintains relationships with regional and international organizations and entities, regularly represents Sint Maarten abroad, and works with ministries to ensure that national interests are protected and promoted internationally and that compliance to international human rights treaties is maintained.
He is passionate about community service and is currently Chairman of the Monument Council and Member of the Rotary Club Saint Martin Sunset. Until recently, he was a member of the Central Voting Bureau and a Volunteer facilitator for 'Real Talk' Sint Maarten AIDS Foundation's outreach program for high school-aged boys.
Patrice enjoys CrossFit, traveling, and the arts.