Melissa was born and raised on Sint Maarten, where she attended the St. Dominic Primary and High schools. While in high school, Melissa developed a passion for writing which led her to pursue the Business stream of CXC, with the intention to focus on marketing and communications in her later studies. After graduation, she attended the University of St. Martin, where she majored in Business Administration for one year before transferring to St. Thomas University (STU) in 2001.
At STU, Melissa was a member of the university's Caribbean Students Association and the Alpha Omega Club before joining the Student Government Association as the Senator for Student Concerns, assisting on and off-campus students with academic and non-academic points of interests.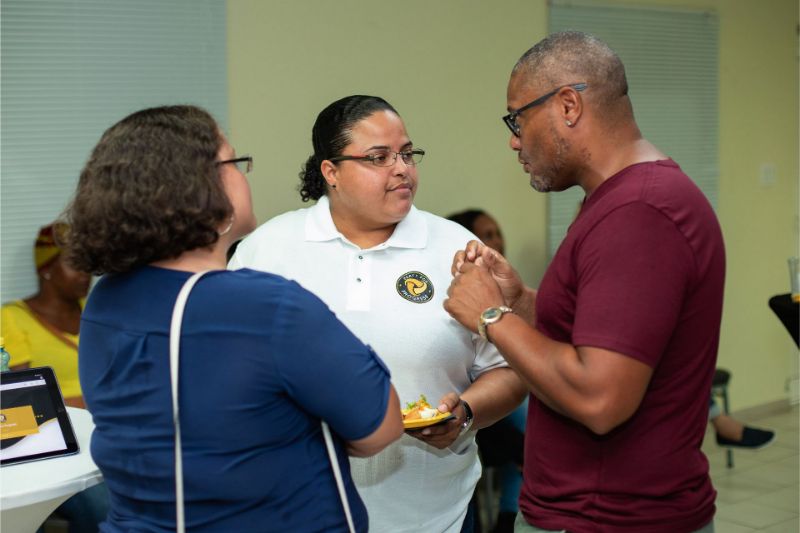 She earned her Bachelor's of Business Administration and Master's of International Business at STU, before attending the St. Dominic High School before spending a year at the University of St. Martin. In 2006, she returned home and began her career at the Sonesta Maho Beach Resort & Casino as Group Sales Manager, a position that earned her 2009 Manager of the Year at the SHTA's Crystal Pineapple Awards.
From 2009 until 2016, Melissa was based in The Hague, The Netherlands, where she worked as a Market Research Analyst at TMF Group. In 2011, she co-founded Unified Sint Maarten Connection (USC) with fellow St. Maartener, Cyriel Pfennings, which worked to help students and young professionals from St. Maarten with navigating their move to the Netherlands and developing their professional network. She's currently a board member of 4C Foundation, which works with other NPOs, NGOs and educational institutions to bring technology to the classroom. She's also co-project leader with fellow PFP candidate Marvio Cooks for FTW Gaming, a project under the 4C umbrella that works to introduce, teach and train students about video game development.
Outside of her work, Melissa enjoys writing, reading, movies, and video games.