Michnella Eugenio is a 31 year old mom. Daughter of Mr. Rignald Eugenio and Ms. Glenda Jack, she was born and raised on the Friendly Island.
She attended the Hillside Christian School and later attended the Milton Peters College. After graduating, she left the island to pursue her studies in Tilburg, The Netherlands. She originally began her studies to become a Registered Nurse but due to life circumstances, she did not complete the study. Thereafter, she began her study for Secretary, for which she obtained her diploma.
In 2011, she returned to Sint Maarten to start her career. Michnella's first role was as the Secretary for the Division Head of the Division of Public Education within the Ministry of Education, Culture, Youth and Sport. She then moved up in 2016, to be the Assistant of the Secretary General, Ms. Jorien Wuite, for that same ministry.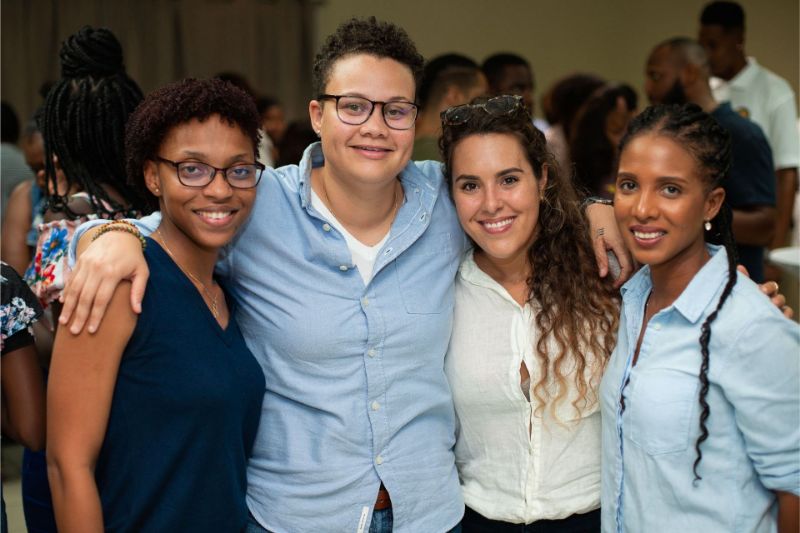 In 2018, Ms. Wuite asked her to join her cabinet during her tenure as Interim Minister for the Ministry of Education, Culture, Youth and Sport. After the collapse of that government, Michnella applied to stay in the same cabinet in her capacity of Executive Secretary, under the leadership of Mr. Wycliffe Smith, where she remained until November 2019.
Michnella is a member of the Christian Faith Ministries International church, under the leadership of Apostle James Arrindell and Prophetess Yvette Arrindell, which is located in Dutch Quarter. She is a member of the dance ministry within the church under the leadership of Mrs. Miranda Patterson.
Michnella loves dancing, helping others brainstorm about projects and concepts and cooking.
Michnella has the home-impoverished persons close to heart, as well as the issue of pensioners paying tax, the high cost of living, the outrageous prices for rent and the cost of obtaining a land or house for young professionals.