Marvio Cooks was born in the Dominican Republic to Marvio Laurence and Eulalie Cooks geb. John, and was raised on St. Maarten, where he attended the St. Dominic Primary and High Schools.  From a young age, he had an affinity for technology and this guided him to study Computer Science at Florida A&M University in Tallahassee, Florida. He returned to St. Maarten after graduating with his Bachelor's in Computer Science and began his career as an ICT professional in 2014, as an ICT Coordinator with Division Public Education (DPE) in the Ministry of Education, Culture, Youth, & Sport.
He was essential to the implementation of Microsoft's Office 365 software suite for DPE, which included the then-7 public schools, ensuring that DPE gained autonomy from Government's ICT entity, which protected DPE's security during the ransomware attacks.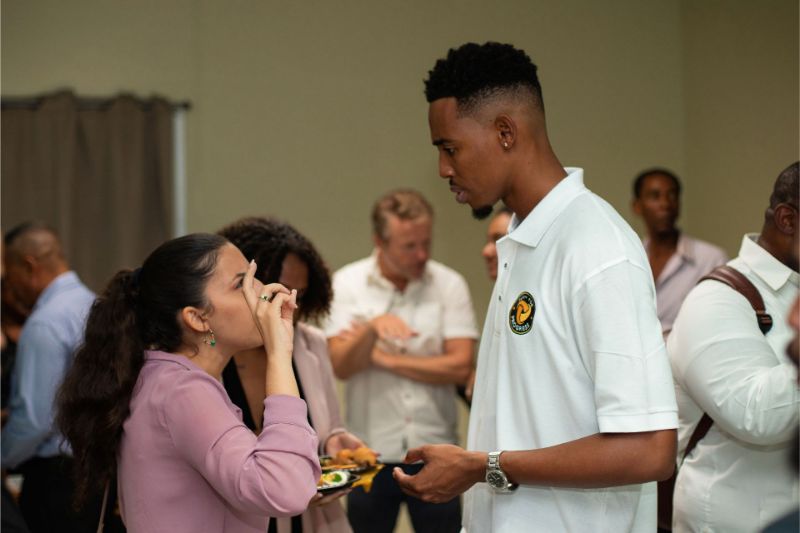 He is a project member of the iSTEP project, and has assisted with digitizing DPE's and the schools' clock in system. Mr. Cooks also ensured that the division gained a hybrid status within government, thus enabling the schools to acquire favorable educational pricing from Microsoft along with their official recognition as an educational entity with Microsoft Corporation.
Two years later, Marvio accepted the offer to work as an executive assistant in the cabinet of then-Minister Emil Lee in the Ministry of Health, Social Development, & Labor. While there, he proposed, then assisted with, the development and implementation of the local employment search website, www.jobopportunity.sx. In 2018, Marvio returned to Division Public Education to continue enhancing educational methods in the public schools while implementing custom mobile applications to assist DPE with their efficiency and role as a modern division within the Ministry of Education, Culture, Youth and Sport.
In his free time, Marvio enjoys spending time with his wife and daughter, gaming, reading and community service, particularly in his capacity within 4C Foundation and For the Win (FTW) Gaming, which aims to introduce high school students to coding, programming and game design.