Luciano was born on July 25th, 1986 to Herbert W. Nicholls and Barbara T. Nicholls geb. Richardson at the St. Rose Hospital in Sint Maarten. At the age of five, his family moved to Barbados, his father's homeland, where he started his primary school education. Three years later, the family moved back to St. Maarten and he completed his primary education at the M. Genevieve De Weever School. Through his mother's passion Luciano developed an interest in Science at a very early age, and this blossomed into a thirst for knowledge that led him to study "Natuurwetenschappen" (Sciences) at the Milton Peters College in St. Maarten.
During his youth, Luciano has been involved in many youth community service oriented groups such as the Pathfinders Club, SCID, and Excalibur Club (a group established to encourage gifted high school students to push for excellence in academia).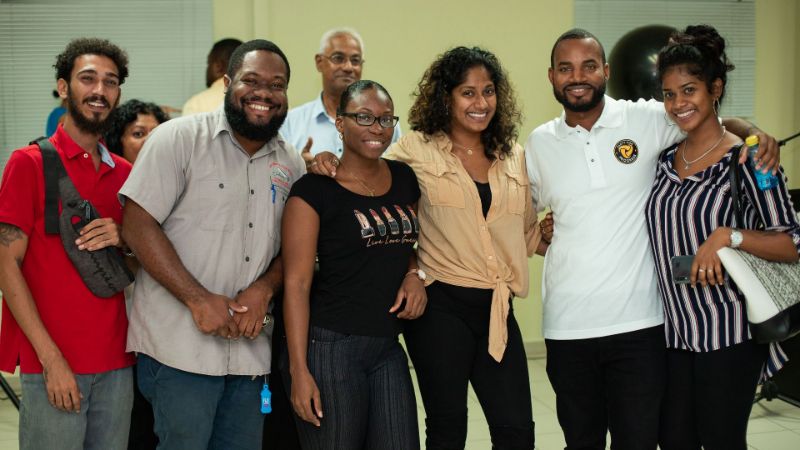 Luciano went on to study Physics and graduated in 2015 with a Bachelor's degree from Andrews University in Berrien Springs, Michigan. Luciano firmly intends to continue his education and pursue a Master's degree in Sustainable and Renewable Energy.
As a university student, Luciano served as a lab TA and a tutor in the department of Physics, at Andrews University. In this role, he was able to assist many college students who were challenged in the areas of General Physics and Advanced Placement Physics. He was able to help them not only understand the material, but to realize their own success in these courses. As an adult, he has been a member of the Andrews University Astronomy Club, Turning Point Extreme Prevention Team (Drum Corps). Present hobbies include membership in SXM Drag Racing Association, & Hoonigans Car Club of SXM.
Currently, Luciano serves as the Office Manager at All Waste in Place NV (Waste Management) and as a GED Mathematics and Science Instructor at the University of St. Maarten. He has also tutored many students in Science and Mathematics over the years.