Charlon Pompier was born and raised on St. Maarten, where he graduated from Milton Peters College HAVO in 2007. During his high school years, his involvement with the St. Maarten Alpha Leo Club led to an enthusiasm for community service and philanthropy. This interest, along with his passion for entrepreneurship and technology, stayed with him as he left the island to pursue his education in Rotterdam, the Netherlands.
Charlon obtained his bachelor's degree in Spatial Planning and Development from the Rotterdam University of Applied Sciences. During his 7 year stay in the Netherlands, he interned back home on St. Maarten at the Ministry of VROMI, where he wrote his thesis on the importance of working with a vision within government. He was also founder and co-founder to multiple start-up companies that provided consultancy and content creation services in the Information Technology sector.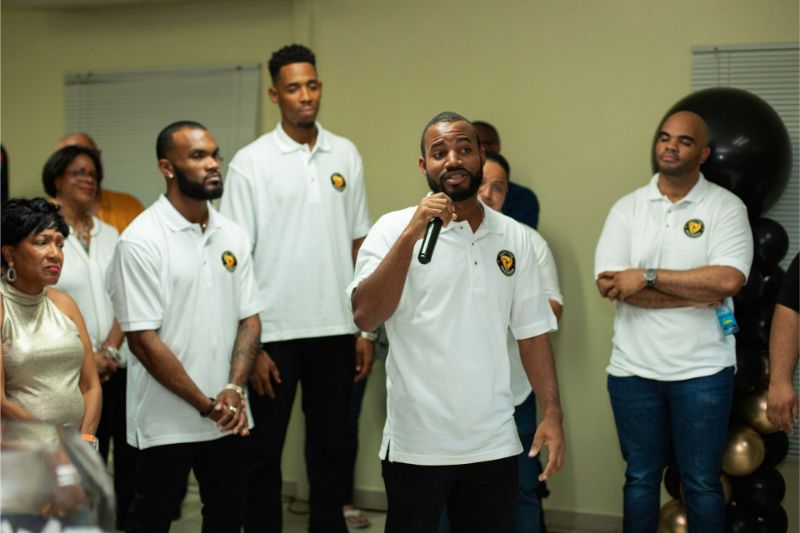 Through his work with these companies, Charlon gained significant business experience and was subsequently introduced to Unified Sint Maarten Connection, a foundation started by young St. Maarteners living in Holland to bring St. Maarteners together. His involvement in this sparked his aspiration for bringing his knowledge and experience home to St. Maarten.
In 2015, Charlon returned to St. Maarten, where he began working as a policy advisor at VROMI. In 2016, he was elected President of the St. Maarten Omega South Leo Club. Charlon presently holds the position of Acting Head of the Permits Department, where his mission has been to promote the sustainability on the island by guiding developers to build in a more responsible manner.
In his free time Charlon enjoys spending time with his family and friends, doing community service and gardening. He loves traveling and keeping himself up-to-date with the latest technology trends.